Provider Engagement Administrators will support you with:
Provider education and orientation
HEDIS/care gap reviews
Financial analysis on P4P or risk arrangement in VBC
Innovation and Transformation
AMH oversight in partnership with CCH
EHR utilization
Facilitate inquiries related to administrative policies, procedures, and operational issues
Monitor performance patterns
PE Team County Assignment

| Provider Engagement Administrator | Counties |
| --- | --- |
| Hope Hall | Brunswick, Columbus, New Hanover, Pender, Harnett, Lee, Montgomery |
| Laura Gries | Cumberland, Sampson, Hoke, Scotland, Robeson, Richmond, Bladen, Moore |
| Beth Story | Alleghany, Ashe, Avery, Buncombe, Burke, Caldwell, Cherokee, Clay, Davie, Forsyth, Graham, Guilford, Haywood, Henderson, Jackson, Macon, Madison, McDowell, Mitchell, Polk, Randolph, Rockingham, Rutherford, Stokes, Surry, Swain, Transylvania, Watauga, Wilkes, Yadkin, Yancey,Davidson |
| April Sessoms | Alexander, Anson, Cabbarrus, Catawba, Cleveland, Gaston, Iredell, Lincoln, Rowan, Stanly, Union |
| Christina Carinci | Camden, Chowan, Currituck, Dare, Gates, Halifax, Hertford, Northampton, Pasquotank, Perquimmons, Tyrrell, Washington, Carteret, Craven, Duplin, Jones, Lenoir, Onslow, Pamlico, Wayne, Edgecombe, Bertie, Martin, Beaufort, Greene, Hyde, Pitt |
| Tiffany Richberg-Holloway | Alamance, Caswell, Durham, Granville, Orange, Person, Vance, Warren, Chatham, Franklin, Johnston, Nash, Wilson |
| Angela Pickens | Wake |
| Esha Patel | Mecklenburg |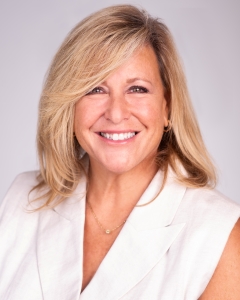 Debbie Naylor, Director, Provider Engagement
Debbie Naylor joined CCHN as a Provider Engagement Coordinator in March 2021 with extensive experience in healthcare management in both the health plan space and most recently on the medical practice side, having served as a Pediatric Practice Manager for the last 11 years.  With experience in business management, strategic planning, regulatory and compliance, PCMH certification, and other quality focused programs.  Debbie was raised and attended school in southern California until moving to Wilmington, North Carolina where she lives with her husband Brian.  She has 2 daughters, Katie and Mollie.  In her free time she enjoys spending time at the beach, boating, shopping and traveling.
Amanda Fisher joined CCHN in April of 2021 as a Provider Engagement Coordinator. She offers over 8 years of healthcare experience with a background in nursing and nurse leadership. Amanda is excited to be a part of Carolina Complete Health Network, the only provider-led plan in NC. Amanda attended The University of North Carolina at Pembroke where she obtained a Bachelor of Science in Nursing. Amanda is from Autryville NC and now lives there with her husband and two children. In her free time she enjoys spending time with family and friends.  
Jane Kinlaw joined CCHN as a Provider Engagement Supervisor in March 2023 with 22 years of nursing experience and extensive involvement with provider engagement.  Her experience includes work in quality improvement initiatives supporting providers to improve financial performance and quality of care with an emphasis on population health and patient experience. Jane was raised in rural Bladen County, NC where she lives with her husband, Kevin. She has 2 sons, Bryan and Daniel.  Her hobbies include antiquing and estate sales, singing in her church choir, and spending time at the beach.
Christina was born and raised in Durham, NC and still lives in the area today.  She has 14 years of experience within hospital and university settings, focusing on regulatory compliance and environmental health and safety.  During this time, she developed passion for healthcare, particularly through staff training and program improvements in hospital and practice settings.   Christina is excited to be a part of Carolina Complete Health Network where she can utilize her experience to best support our providers.  Christina has a Bachelor of Science in Environmental Sciences from Duke University.  Most of Christina's free time currently is spent with her husband and two daughters, though she also enjoys playing and coaching volleyball, trying out new restaurants, and traveling.
Laura Gries is a Provider Engagement Coordinator at Carolina Complete Health Network. She has 18 years of healthcare experience working alongside physicians in both hospital and private practice settings. During her time as a clinical manager, she provided leadership in the establishment of two start up private practices and served as a liaison for the IT department during system integrations. Being an Epic super user has made her an essential support to physicians. She has exceptional understanding of the healthcare workflow process and is passionate about improving the future of healthcare. Laura holds a Bachelor of Science degree and is currently working on obtaining a degree in Health Information Management and RHIA certification. Originally from Boston, Laura has called Raleigh, NC her home for the past twelve years. When she is not chasing after her energetic son, she enjoys running, swimming, cycling, crafting, playing piano, watching home repair shows, and spending quality time with her family and friends.
Esha Patel is an experienced Provider Engagement Coordinator with a demonstrated history of working in the hospital and healthcare industry. Esha believes quality care leads to high patient satisfaction. She has supported over 50 practices in achieving Advanced Medical Home Tier 3 status. Esha holds a Master of Healthcare Administration from St. Joseph's University. Her current focus is on food insecurity and how CCHN can successfully engage within this arena. In her down time Esha enjoys traveling and various water sports such as jet skiing, kayaking, and white-water rafting.
Angela has over 16 years of experience in healthcare in nursing and managed care, across multiple states, specializing in Care Coordination, Utilization Management, Social Services, and Community Engagement. She has an LPN License and Bachelor of Science in Psychology. Angela enjoys motivating people and helping them get the tools they need to be successful in their endeavors. In her free time, she enjoys traveling and volunteering with local non-profits in the community.
Tiffany Richberg-Holloway is originally from Putnam Valley, New York. Tiffany attended Elon University and obtained a B.A. in Communications. She has worked in Healthcare since 2004, her first position in healthcare was at a Medicaid managed care Health plan. Tiffany has worked for Medicaid managed care health plans, a large hospital system, a city-wide health program, and clinical research organizations. Tiffany's objective in healthcare is to help patients have improved health outcomes and obtain a better quality of life!
April joined CCHN in October of 2021 as a Provider Support Coordinator and is now a member of the Provider Engagement team, as a Provider Engagement Administrator. April has over 10 years of experience in healthcare and is passionate about building meaningful relationships with providers. April resides in Sampson County, where she was born and raised, with her husband and two children. She loves spending time with family and friends, and believes laughter is the best medicine!
Beth Story is a Provider Engagement Coordinator at Carolina Complete Health Network with extensive experience in practice management, practice operations, credentialing, and quality metrics.  Beth has 18 years' experience in practice management, both private practice and hospital based, in Internal Med/Family Practice, Pediatrics, Ob/Gyn, and Urgent Care.  Born and raised in Charlotte, but calls Lincolnton home after 28 years. With both clinical and management background, Beth holds a Certified Medical Mangers (CMM) certification. Beth is dedicated to helping physicians empower patients to make a positive outcome in overall health in North Carolina.