Provider Engagement Coordinators will support you with:
Provider education and orientation
HEDIS/care gap reviews
Financial analysis on P4P or risk arrangement in VBC
Innovation and Transformation
AMH oversight in partnership with CCH
EHR utilization
Facilitate inquiries related to administrative policies, procedures, and operational issues
Monitor performance patterns
Contact us by email: NetworkRelations@cch-network.com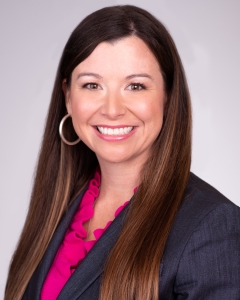 Donetta Godwin, Vice President, Provider-Led Engagement
Donetta Godwin joined CCHN in June of 2019 as a Senior Consultant for Provider Engagement, Performance and Analytics and is now serving as the Vice President of Provider-Led Engagement.  She offers over 15 years of healthcare experience with a background in marketing and engagement.  Donetta worked hands on with NC providers in quality improvement as a Practice Coach with NC AHEC for over six years and then entered the health plan space and served in provider engagement for a national MCO. Donetta is excited to be a part of Carolina Complete Health Network, the only provider-led plan in NC and continue to serve providers as we all work together to improve health outcomes and move to value-based care. 
She is a North Carolina native and attended East Carolina University where she obtained a Bachelor of Science and Master's Degree in Business Administration/Marketing and has recently been credentialed as a Certified Professional in Healthcare Quality (CPHQ) through the National Association for Healthcare Quality (NAHQ)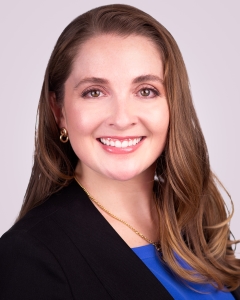 Jesse Hardin, Director, Provider Education
Jesse joined Carolina Complete Health Network in the Fall of 2019 as a Provider Engagement Coordinator and now serves as the Director of Provider Education. In this role, she supports the development and implementation of provider training, education, communications, and tools. Jesse has a passion for sharing information and supporting our providers to meet their needs. She is also a certified Community Resiliency Model trainer and can provide workshops to providers and stakeholders to learn more about this biological approach to stress management. For more information, visit our Resiliency Corner. 
If you have ideas or suggestions for trainings, please reach out to Jesse: jhardin@cch-network.com
Originally from New Jersey, Jesse has called North Carolina home for the last 15 years. She holds a Masters Degree in Health Education and Promotion from East Carolina University. Go Pirates!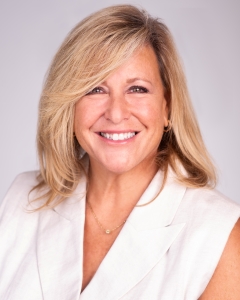 Debbie Naylor, Director, Provider Engagement
Debbie Naylor joined CCHN as a Provider Engagement Coordinator in March 2021 with extensive experience in healthcare management in both the health plan space and most recently on the medical practice side, having served as a Pediatric Practice Manager for the last 11 years.  With experience in business management, strategic planning, regulatory and compliance, PCMH certification, and other quality focused programs.  Debbie was raised and attended school in southern California until moving to Wilmington, North Carolina where she lives with her husband Brian.  She has 2 daughters, Katie and Mollie.  In her free time she enjoys spending time at the beach, boating, shopping and traveling.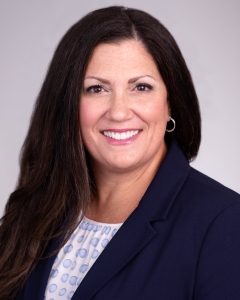 Audrey Wallace, RHIA, CHC, Manager, Provider Incentive Programs
Audrey Wallace, RHIA, CHC has over 20 years of experience in health information management and senior administrative health care experience in hospitals.   Her expertise is working with senior management on strategy execution, organization development, and leading change projects.  She has overseen HIM, Compliance, Quality/Performance Improvement, Risk Management, EMR Conversion/Implementation, Credentialing, Hospital-based Clinics, Chargemaster, and Patient Advocacy during her career.  She also worked with the implementation of the HIE in her community, assisting with policy and procedures, data capture and sharing, and training between hospitals/clinics and the HIE.
In addition, she has served as the Past President of the North Carolina Health Information Management Association               (NCHIMA), a state component association of the American Health Information Management Association (AHIMA), facilitating volunteer staff and leading and expanding influence of health information management policy and standards in workforce development initiatives and effective governance within the North Carolina health care community.
She received her Bachelor of Science Degree in Health Information Management from East Carolina University in Greenville, NC.  She also has her RHIA and CHC certifications.  In her spare time she enjoys spending time with her husband, children and extended family; hanging out at the beach and pool (she lives in Southport, NC); gardening, and playing the piano.  She's never met a stranger and enjoys a good challenge!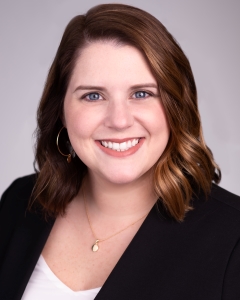 Amanda Fisher, BSN, RN, Supervisor, Provider Engagement
Amanda Fisher joined CCHN in April of 2021 as a Provider Engagement Coordinator. She offers over 8 years of healthcare experience with a background in nursing and nurse leadership. Amanda is excited to be a part of Carolina Complete Health Network, the only provider-led plan in NC. Amanda attended The University of North Carolina at Pembroke where she obtained a Bachelor of Science in Nursing. Amanda is from Autryville NC and now lives there with her husband and two children. In her free time she enjoys spending time with family and friends.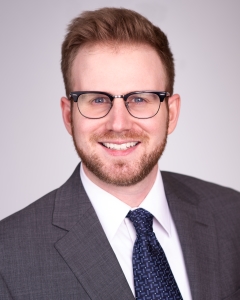 Will Bradley, Provider Engagement Coordinator
William Bradley joined CCHN in March of 2021 as a Provider Support Coordinator and is now serving as a Provider Engagement Coordinator with experience in account management. Will has years of experience building and maintaining professional partnerships from medical sales. He was born and raised in Raleigh, North Carolina, and holds a degree in Healthcare Management from Campbell University. Will's goal is to aid providers in health outcomes and improve patient's quality of life. In his downtime, Will enjoys traveling North Carolina in pursuit of the best BBQ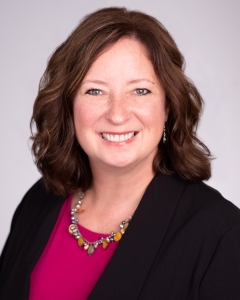 Chandra Green, MAEd, Provider Engagement Coordinator
Chandra Green grew up in Raleigh and graduated from UNC Wilmington & East Carolina University. Chandra earned her graduate degree in Health Education and has always been passionate about health, policy change, and walking-the-walk. She was part of the North Carolina statewide team for ten years that created legislative change and advocated for smoke-free public places and tobacco-free schools throughout the state. Building professional partnerships is a natural part of her previous experiences. As a mom of two boys and three dogs, being outside and active is an important part of her personality. She currently attends early morning Camp Gladiator sessions and is proud of past accomplishments around open water triathlon swims. Chandra would love to visit an African safari, snorkel in clear blue water, and hike in the Grand Canyon one day.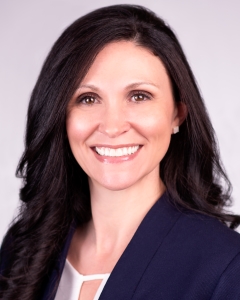 Laura Gries, Provider Engagement Coordinator
Laura Gries is a Provider Engagement Coordinator at Carolina Complete Health Network. She has 18 years of healthcare experience working alongside physicians in both hospital and private practice settings. During her time as a clinical manager, she provided leadership in the establishment of two start up private practices and served as a liaison for the IT department during system integrations. Being an Epic super user has made her an essential support to physicians. She has exceptional understanding of the healthcare workflow process and is passionate about improving the future of healthcare. Laura holds a Bachelor of Science degree and is currently working on obtaining a degree in Health Information Management and RHIA certification. Originally from Boston, Laura has called Raleigh, NC her home for the past twelve years. When she is not chasing after her energetic son, she enjoys running, swimming, cycling, crafting, playing piano, watching home repair shows, and spending quality time with her family and friends.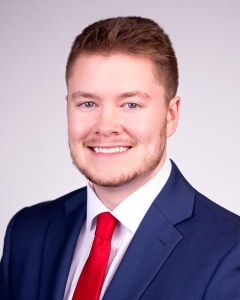 Jack Leonard, Provider Engagement Coordinator
Jack Leonard was born and raised in Western North Carolina. Jack graduated from Appalachian State University with a B.S degree in Healthcare Management. While attending Appalachian State University he developed a passion for healthcare through clubs and his internship. He recognized the importance of delivering quality healthcare to the people of North Carolina. He started with Carolina Complete Health in January of 2021 as Provider Support Coordinator. Through his experience as Provider Support Coordinator he was able to learn the importance of a provider facing role to aid and serve the hard working providers within our Network. As a Provider Engagement Coordinator, he hopes to continue supporting providers through quality improvements, improving health literacy and enhancing transparency between the providers and the Network. In his free time he enjoys camping, fishing, and winter sports.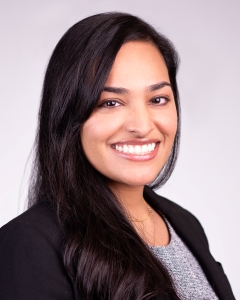 Esha Patel, Provider Engagement Coordinator
Esha Patel is an experienced Provider Engagement Coordinator with a demonstrated history of working in the hospital and healthcare industry. Esha believes quality care leads to high patient satisfaction. She has supported over 50 practices in achieving Advanced Medical Home Tier 3 status. Esha holds a Master of Healthcare Administration from St. Joseph's University. Her current focus is on food insecurity and how CCHN can successfully engage within this arena. In her down time Esha enjoys traveling and various water sports such as jet skiing, kayaking, and white-water rafting.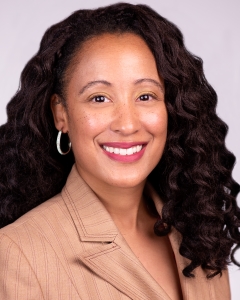 Tiffany Richberg-Holloway, Provider Engagement Coordinator
Tiffany Richberg-Holloway is originally from Putnam Valley, New York. Tiffany attended Elon University and obtained a B.A. in Communications. She has worked in Healthcare since 2004, her first position in healthcare was at a Medicaid managed care Health plan. Tiffany has worked for Medicaid managed care health plans, a large hospital system, a city-wide health program, and clinical research organizations. Tiffany's objective in healthcare is to help patients have improved health outcomes and obtain a better quality of life!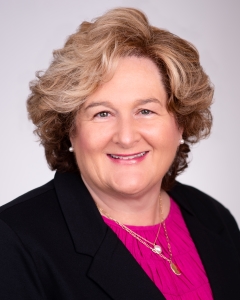 Jennifer Sherrill, MSSL, CPPM, PCMH-CCE, Provider Engagement Coordinator
Jennifer Sherrill is a Provider Engagement Coordinator with over 20 years' experience in healthcare. Her background includes that of administration, consulting, quality improvement and academics. She has a passion for healthcare in ensuring providers, facilities and plan members are equipped with the knowledge and tools available to facilitate outcome driven whole person care. Jennifer worked as a Practice Support Coach with NC AHEC for five years providing boots on the ground support for providers in 17 counties engaging them in MIPS, MACRA, NCQA Patient Centered Medical Home, AMH, Medicaid Transformation, EMR implementation, Quality Improvement, workflow, and PDSA cycles. Her background also includes higher education where she serves as an instructor and board member in the Healthcare Management Department at Catawba Valley Community College in her home town of Hickory, NC. Jennifer holds an Associate Degree from CVCC in Business Administration, BS in Business from Gardner-Webb University and a Master's Degree in Strategic Leadership from the University of Charleston. She is a member of the NC MGMA and holds certifications as a PCMH-CCE and a Certified Physician Practice Manager. She enjoys spending time with her family, volunteering and traveling.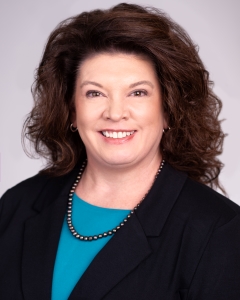 Beth Story, CMM, Provider Engagement Coordinator
Beth Story is a Provider Engagement Coordinator at Carolina Complete Health Network with extensive experience in practice management, practice operations, credentialing, and quality metrics.  Beth has 18 years' experience in practice management, both private practice and hospital based, in Internal Med/Family Practice, Pediatrics, Ob/Gyn, and Urgent Care.  Born and raised in Charlotte, but calls Lincolnton home after 28 years. With both clinical and management background, Beth holds a Certified Medical Mangers (CMM) certification. Beth is dedicated to helping physicians empower patients to make a positive outcome in overall health in North Carolina.