Carolina Complete Health covers certain prescription drugs and over-the-counter drugs when prescribed by an in-network provider. The pharmacy program does not cover all drugs. Some drugs require prior authorization and may have limitations on age, dosage or maximum quantities.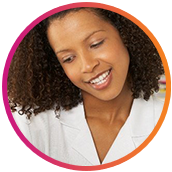 Outpatient Pharmacy:
Retail / Specialty / Home Infusion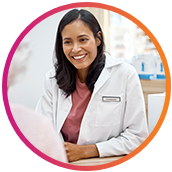 Physician Administered
Drug Program (PDP)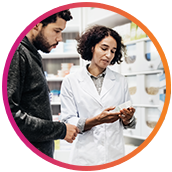 Over-the-Counter:
Medications and Products

On April 1, 2023, the attached PDL updates will go into effect. Trial and failure of two preferred drugs are required unless only one preferred option is listed or is otherwise indicated. Clinical criteria and prior authorization forms can be found on the Outpatient Pharmacy Benefits webpage.
Beginning April 27, 2022, providers submitting outpatient pharmacy prior authorization requests will fax requests to our new fax number at (833) 404-2393, which is listed on the individual request forms. This will include retail, specialty and home infusion prior authorization requests. As a reminder, these requests may also be submitted online at https://www.covermymeds.com/main/prior-authorization-forms/
Beginning February 1, 2022, the following changes will be made to Outpatient Pharmacy Clinical Coverage Criteria and the accompanying prior authorization request forms:
Cystic Fibrosis

Minimum age for Trikafta changed from 12 years to 6 years, or greater. Updated criteria and form.
Hepatitis C

Clarified duration of therapy for Mavyret for treatment experienced genotype 1 & 3 patients, includes patients with liver and kidney transplant. Minimum age for Mavyret changed from 12 to 3 years of age; minimum weight requirement removed; added Mavyret pellet packs. Updated criteria and forms for Mavyret.
Minimum age for Epclusa changed from 6 to 3 years of age; minimum weight requirement removed; added Epclusa pellet packs. Updated criteria and forms for Epclusa and generic Epclusa, Sofosbuvir-Velpatasvir.
Opioid Analgesics

Added generic Hysingla ER. Updated criteria with no change to form.
PCSK9 Inhibitors

Added Homozygous Familial Hypercholesterolemia (HoFH) for Praluent. Updated criteria and form.
Zolgensma

Added exemption from providing (CHOP-INTEND) score or HINE score for infants initiating treatment based on Newborn Screening results indicating baby has SMA. Updated criteria and form.